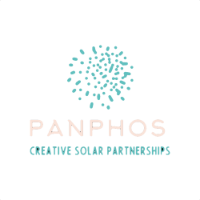 Our new site is coming soon!
Panphos offers a complete one-stop service to commercial and industrial clients wishing to use solar rooftops to reduce energy costs or to meet the increasing pressure from large corporate buyers to use renewable energy.   This turnkey service includes any or all of design, construction, permits, operation and financing.  The common feature is that the offtaker buys electricity from the solar rooftop, at a discount from the utility price, through a long-term Power Purchase Agreement (PPA), thus minimising capital outlay.  PPAs are widely used internationally to enable purchases by organisations for whom electricity generation is not a core business, but who are attracted by the improving economics (= lower electricity prices) and environmental benefits.  The costs of solar electricity generation are now low enough to make that feasible.  Beyond that central feature, each deal is different, and each project is designed with flexibility, in partnership with you. 
Our Services
Free Consultation: to see if it makes sense for you and to see what deal would best suit your project
Free Solar Survey
All equipment is certified by the PEA and MEA
All permits and approvals are taken care of
All solar equipment used is fully certified, tested, and warrantied
Ongoing O&M for the lifetime of the project
Professional service from our approved and screened EPC suppliers
 
Panphos also offers services to those seeking to invest in renewable energy, matching them with interested companies who do not wish to use their own corporate capital resources to produce electricity.
About Panphos
The two founding partners each have over ten years of experience in Solar Energy.
The company's Panphos means "Pan" as in panacea, or a cure for everything, and "Phos" as used in photo voltaic, meaning (sun)light.
For Enquiries Contact Us at